Peterborough's Pathway of Fame announces 2021's eight new inductees.
For 2021, not-for-profit organization is honouring David Goyette, Graham Hart, Brian MacDonald, Dr. Ramesh Makhija, John Mariasine, Megan Murphy, Paul Rellinger, and David Sutherland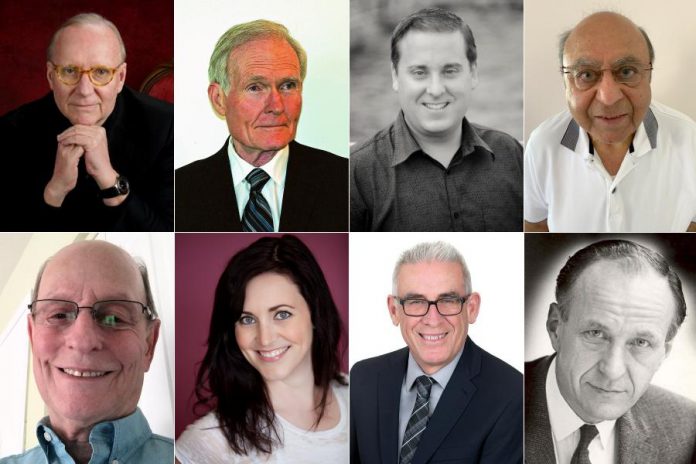 The Peterborough and District Pathway of Fame has announced its 2021 inductees.
The eight inductees, in alphabetical order, are David Goyette, Graham Hart, Brian MacDonald, Dr. Ramesh Makhija, John Mariasine, Megan Murphy, Paul Rellinger, and David Sutherland.
See below for complete biographies of each of the inductees, as supplied by the Pathway of Fame.
The Pathway of Fame Peterborough and District honours arts and humanities heritage of the area. Here you will discover and get to know the many talented individuals who have each in their own way served to make Peterborough and area a most wonderful part of the Canadian landscape. You are encouraged to take a few moments to become acquainted with the host of talented people who have made an invaluable contribution to the arts and humanities of the Peterborough area.
The Pathway of Fame is a not-for-profit organization first formed in 1997 to honour local citizens in the arts and humanities. An anonymous committee of community members who are unaffiliated with the Pathway of Fame chooses the inductees from a list of nominations submitted by the community at large.
Inductees are honoured with stone markers placed into the Pathway of Fame at Del Crary Park as well as at an annual induction ceremony in September held at Showplace Performance Centre in downtown Peterborough. Although the 2020 ceremony was cancelled due to the pandemic, tentative plans are in place to hold the 2021 ceremony in the Nexicom Studio at Showplace on Saturday, September 11th.
David Goyette (Cultural/Community Betterment)
Is there still a place in this world for a renaissance man? There is, and to the immense benefit of Peterborough and the Kawarthas, a renaissance man in every respect has made this place his home.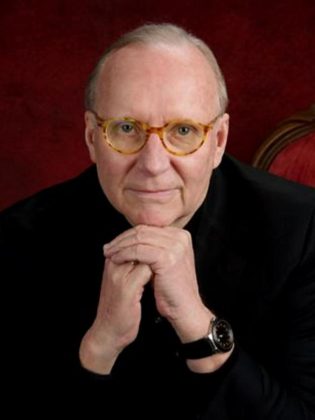 David Goyette most certainly brings all the characteristics of a renaissance man to the table. He's highly educated, cultured in the arts and he has charisma in spades.
And yes, he's an intelligent man who is good at many different things, accomplishing much with an ease that belies his boundless energy.
Since moving to the region 13 years ago David has gifted his leadership to several initiatives, as well as contributed financially in a big way to a number of projects and campaigns, including a $50,000 donation made in March 2020 in support of the David Goyette and Victoria Pearce Arts and Wellness Initiative that provides funding for arts-related projects undertaken by United Way member agencies.
His philanthropy has also included support of the Showplace Performance Centre in the form of a 10-year funding commitment for the purchase of a state-of-the-art theatrical lighting console. In 2018, Showplace named its stage in his honour.
As a board chair, David's guidance steered a clear path for the downtown performance venue and, in 2019-20, his term as Chair of the Peterborough and District United Way campaign saw an invigorating vibrancy injected into the annual appeal. As a board member, David has rolled up his sleeves to the benefit of the Canadian Canoe Museum, the Artisan Centre of Peterborough, and the Lakefield Jazz, Art and Craft Festival. David most recently chaired a very successful campaign for the Camp Kawartha Health Centre.
With an eye firmly focused on the nurturing of the local arts scene, David is not one to sit on the sidelines, bringing his talents as an artist and musician to the fore. A songwriter and guitarist, he has three CDs of original music to his credit and, as an abstract expressionist painter, he has mounted no fewer than 20 shows of his work with many of his pieces having found a home in private collections. The former Peterborough Examiner weekly columnist has also authored four books, the sale proceeds from two of his books benefitting Our Space and the Purple Onion Festival.
Graham Hart (Media)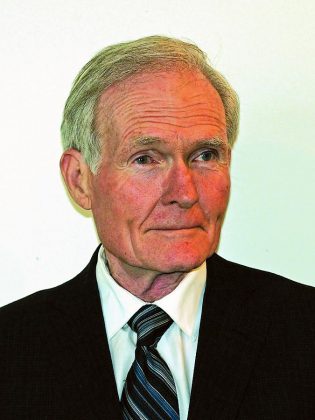 If Peterborough hasn't already formally thanked CHNS-FM, it's well past the time some form of appreciation is shown the Halifax radio station for giving a young Graham Hart a summer job.
In pursuit of an engineering degree at the time but bitten hard by the broadcasting bug, Graham left Dalhousie University after his third year and pursued radio full-time. A series of on-air positions in Nova Scotia followed before Graham moved to Ontario and worked at radio stations in Chatham, Hamilton and Niagara Falls before his acceptance, in 1973 of a job offer from CHEX Television in Peterborough.
Hired as news anchor, Graham quickly became the face of CHEX. Before retiring in 2018, he had served as News Director, Assistant Television Program Director and executive vice-president of affiliated CHEX
As big an impact as Graham had on viewers' daily lives via his news reports, and his hosting of specials, documentaries the long-running Campus Quiz and Flashback programs, his work outside of the studio cemented his position as a community leader. Beyond volunteering his silky smooth delivery to the benefit of countless events and fundraisers as an emcee and guest speaker, Graham has worked tirelessly for a number of non-profit organizations.
The Canadian Mental Health Association, the Peterborough Family Resource Centre, the Lakefield Animal Welfare Society, the Peterborough Festival of the Arts, the Community Foundation of Greater Peterborough, the Peterborough Pathway of Fame, and the Ontario March of Dimes are but just a few of his many volunteer affiliations. And then there's his work for Easter Seals that has seen him appear as a regular on the annual telethon broadcast for no fewer than 47 years.
As one would expect, Graham has been duly honoured by a variety of organizations. Named a Paul Harris Fellow by Rotary International and a Melvin Jones Fellow by the Lions Club International Foundation, Graham was the first recipient of the Gordon Holnbeck Community Service Award and, in 2014, the City of Peterborough presented him with its prestigious Lifetime Achievement Award.
Brian MacDonald (Dramatic Arts)
On the off chance that Brian MacDonald is accused of committing a crime in a Peterborough theatre or choral music setting, he would be well advised to get a good lawyer — his fingerprints are everywhere.
For more than 20 years, community theatre has provided the backdrop for Brian's remarkable and varied creative talents as an actor and director with a number of companies, the Peterborough Theatre Guild and St. James' Players among them.
Brian's portrayal of Feste in the guild's production of Twelfth Night earned him the 2009 Outstanding Male Performance award from the Eastern Ontario Drama League.
But Brian hasn't stopped there. A singer and instrumentalist of note, he has served as musical director for a number of stage productions, as well as choral work with not one but three Peterborough churches. Brian also sang with The Peterborough Singers and Ada Lee's celebrated gospel choir.
In addition, Brian has made a point of volunteering his time and talents to the benefit of young people as vocal director for high school and Trent University productions. Yet another artistic realm for Brian is dance and choreography, beneficiaries of his guidance and expertise including the Academy of Dance and the St. James' Players, for whom he choreographed three shows.
Away from the stage, Brian's advocacy for the Peterborough arts community as a place of inclusion, diversity and education led to his co-founding of Arts For Awareness, for which he currently serves as chairperson. The theatre collective, which is dedicated to the production of high quality art in various forms, raises awareness of social issues via partnerships with local agencies such as the Canadian Mental Health Association, Hospice Peterborough and the Peterborough AIDS Resource Network. In 2014, Arts For Awareness was recognized as a Mental Health Champion.
On the administrative side, Brian is a past president of the Peterborough Theatre Guild, and has served as board secretary for the St. James' Players and Performing Arts Bancroft.
Dr. Ramesh Makhija (Cultural/Community Betterment)
There are those who are too smart for their own good. Then there are those who selflessly put their abundant intelligence, skills and expertise to work to the benefit of their community and well beyond.
India-born and educated, Dr. Ramesh Makhija most certainly belongs to the latter group.
His extensive education as a chemist, and his associated research, anchors a number of subsequent initiatives going back to 1966 when he arrived in Canada to pursue his research interests and teach at the university level.
Following a five-year period that saw him work as a chemist with two federal ministries, Dr. Makhija was named the chief chemist of Lakefield Research (now SGS Canada) in 1981.
A year later, he co-founded Trent University-based R&R Laboratories where, until 2007, he specialized in the study of wastewater, air quality and other environment-related properties.
Along with providing consulting and laboratory services, R&R trained more than 65 new graduates in analytical chemistry. R&R's inventory of household waste led to the 1985 establishment of Peterborough's blue box collection
Outside of the lab, however, is where Dr. Makhija has wholly earned the distinction being presented today. A 2012 recipient of the Queen Elizabeth Diamond Jubilee Medal, a 2014 recipient of an Ontario Community Service Award, a two-time recipient of a Peterborough Civic Award, and a 2019 inductee into the Peterborough Lakefield Muskoka Junior Achievement Business Hall of Fame, Dr. Makhija's wide-ranging volunteer work has seen him sit on the boards of a number of local organizations, Peterborough Green Up and the Council for People with Disabilities among them.
However, perhaps most telling of his abundant generosity was his investment of time and money into ensuring the walk-in clinic established by his late wife Dr. Swarn Makhija remained open for two years after her untimely death in 2003. When it did close, all of its furniture, equipment and supplies were donated to health units in Peterborough, Madoc, and Marmora.
John Mariasine (Media)
If it holds true that those who have our ear have a responsibility to lend their voice to community causes and campaigns, then John Mariasine has been very responsible indeed.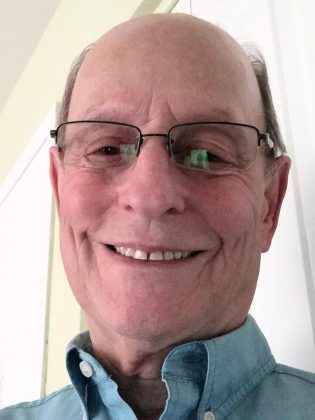 Upon arriving in the city in 1970, 'Little John' started his lengthy tenure with 1420 CKPT as a sports reporter before a promotion to the morning drive slot in 1973. Over the next 20 years, John was the warm and inclusive voice of CKPT, greeting morning listeners with a variety of popular ongoing segments.
John's broadcasting career brought him benefits beyond the studio in the form of long-lasting relationships with a number of community organizations. His relentless promotional work on behalf of ParticipAction, the Ontario Summer Games and the Canadian Cancer Society proved invaluable to the success of each. With the annual McHappy Day fundraiser coinciding with his birthday, John turned it into a double celebration, selflessly sharing a slice of his cake before asking for a donation.
A number of annual events also benefitted from John's skills as an engaging emcee and DJ, including GE Christmas parties at the Memorial Centre, toy drive kick-offs at Peterborough Square and a number of YMCA fundraising events. John brought his familiar voice to the theatrical stage as well, performing in a number of musicals staged by the Peterborough Theatre Guild and the St. James' Players, starting in 1982 with Annie Get Your Gun and continuing his thespian pursuits after retirement with roles in seasonal productions.
Through the 1980s, John donated his time and talents to Up With People, an organization that supports the participation of children and young people in educational programs that promote cultural diversity and leadership through the arts. John and his wife Penny went above and beyond for the organization, often opening their home to participants.
In 2017, John's commitment to bettering life for others manifested itself through his volunteer work for TandemEyes that saw him serve as a guide rider for the visually impaired enjoying cycling paths.
Megan Murphy (Cultural/Community Betterment)
The Peterborough region is blessed with many who light up a room by simply walking into it, but few can lay claim to a more memorable entrance than Megan Murphy.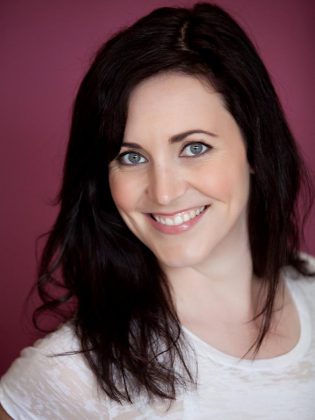 Gifted with a spark and quick wit that endears her instantly to everyone, Megan has brought her boundless enthusiasm and energy to several projects and organizations, and also to the theatrical stage as an actress with the Peterborough Theatre Guild, St. James' Players, New Stages and 4th Line Theatre.
A college-educated documentary filmmaker, Megan's piece de resistance remains the multi-awarded 'Murphy's Law,' a self-exploratory cycling journey across Ireland that retraced the same journey her late father had made years earlier … on the same bicycle.
And many remain grateful for her film documentation of the history of Town's General Store in Douro which, shortly afterwards, was lost to fire.
A number of campaign and event organizers have been wise to tap into Megan's talents and natural exuberance to energize their respective causes. In 2018-19, Megan served as Chair of the United Way of Peterborough and District campaign, and the Showplace Performance Centre recently named her an ambassador, alongside Linda Kash, of its 'Showplace Project: Act II' fundraising campaign. As an event host, Megan has called on her many years of radio broadcast experience to become the emcee voice of numerous events, including the Easter Seals Telethon.
When the shadow of COVID-19 darkened the landscape, Megan partnered with her good friend Kate Suhr to bring light to the life of many via The Verandah Society that saw the duo present a number of "On the Verandah" musical performances. Also during the pandemic, Megan stepped up on behalf of Kawartha Food Share, spearheading a number of campaigns that helped the agency feed countless families during an unprecedented demand.
That same compassion for strangers was clearly evident years earlier when Megan travelled to southeast Asia to help with the rebuilding effort in the wake of the tsunami in late 2004.
Paul Rellinger (Cultural/Community Betterment)
An inability to say no has been, and remains, a characteristic common to all Pathway of Fame inductees, past and present. Indeed, for Paul Rellinger, the word is simply not part of his vocabulary.
Since moving to Peterborough in 1989, Paul has jumped at the opportunity to lend his well-respected written and spoken voice, organizing skills, and near compulsive desire to simply help in any way he can. Initially, opportunities to become involved were a byproduct of his 27 years as an editor and weekly columnist with Peterborough This Week. However, upon his retirement in 2016 Paul has continued to put his hand up when the call is made.
Currently the Board Chair of Peterborough Musicfest and a member of the Campaign Cabinet for the United Way of Peterborough and District, Paul has also served as honorary chair of Peterborough Family Literary Day since 2011 — a natural fit given his time as an adult learning tutor with the Trent Valley Literacy Association.
When Paul was asked in 2012 by the United Way to camp out on the roof of The Brick for 48 hours as a campaign fundraiser, what was a one-off lark became 'Relly On The Roof' that raised thousands of dollars for Habitat For Humanity over the next seven years.
A past president of the Kinsmen Club of Peterborough, Paul has served on the boards of Big Brothers Big Sisters of Peterborough, the John Howard Society, and Showplace Performance Centre as well as time sitting on a number of committees. For nine years, he helped plan the annual St. Patrick's Day Parade — telling anyone who questioned his non-Irish roots that his real name is Fitzrelly.
Now a freelance writer, Paul's self-admitted biggest joy lies in stepping up to help those in need. He has emceed numerous benefits for needful members of the local music community that he loves and, just last year in tandem with fellow inductee David Goyette, organized and produced Peterborough Performs: Musicians Against Homelessness, a live music showcase that raised more than $30,000 for the city's most vulnerable.
David Sutherland (Community Builder)
In a city where post-secondary education is an exemplary pillar of the community both past and present, David Sutherland stands out as a true architect of that legacy.
Arriving in Peterborough in 1967 to assume the founding president role of what was then known as Sir Sandford Fleming College, David ensured the community college was exactly that with its offering of daytime and evening courses, the establishment of campuses in Lindsay, Haliburton and Cobourg, and the fostering of relationships with local employers via college advisory committees.
More uniquely, David's relationship with Trent University founding president Tom Symons laid the groundwork for what was a mutually beneficial education-based partnership that remains intact to this day in a number of ways, including the joint nursing program. To show their commitment to that relationship, both David and Tom served on each other's board of governors.
Retirement in 1981 did little if anything to slow David down. With local lawyer and parole board member Alex Edmison, he helped establish Edmison House, a halfway house for parolees, many of whom were given work at the city's recycling plant. It didn't hurt matters that David's wife Sylvia was mayor at the time and had some influence on that decision.
Other volunteer pursuits saw David serve on the boards of Junior Achievement, the Greater Peterborough Area Economic Development Council and Trent Valley Literacy. Also benefitting from David's clear commitment to community, was Meals On Wheels.
David Sutherland passed in 1991, robbing Peterborough of what was sure to be years of more meaningful contributions. As Sylvia notes, David's initial plan was to stay at Fleming five years. That became 10 years and then almost 15, leading to the relatively easy decision that Peterborough, thankfully, would remain their home after his retirement.
If you feel someone deserves to join this select group – journey further into our site and familiarize yourself with the process to perhaps have their accomplishments recognized in this unique and meaningful way. Welcome to the distinctive Pathway of Fame. http://www.ptbopathwayoffame.ca