SPOONS unleash 2 of their latest introspective delights, both albums Repeatable 1980-2020 & Echoes.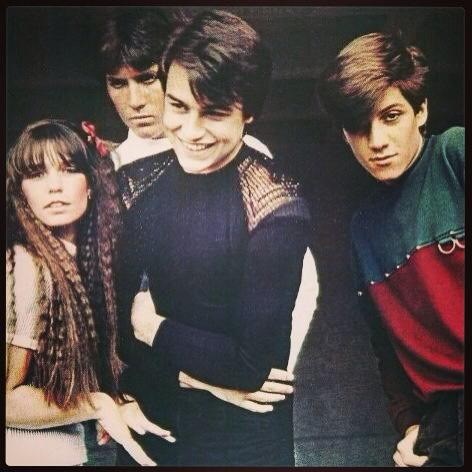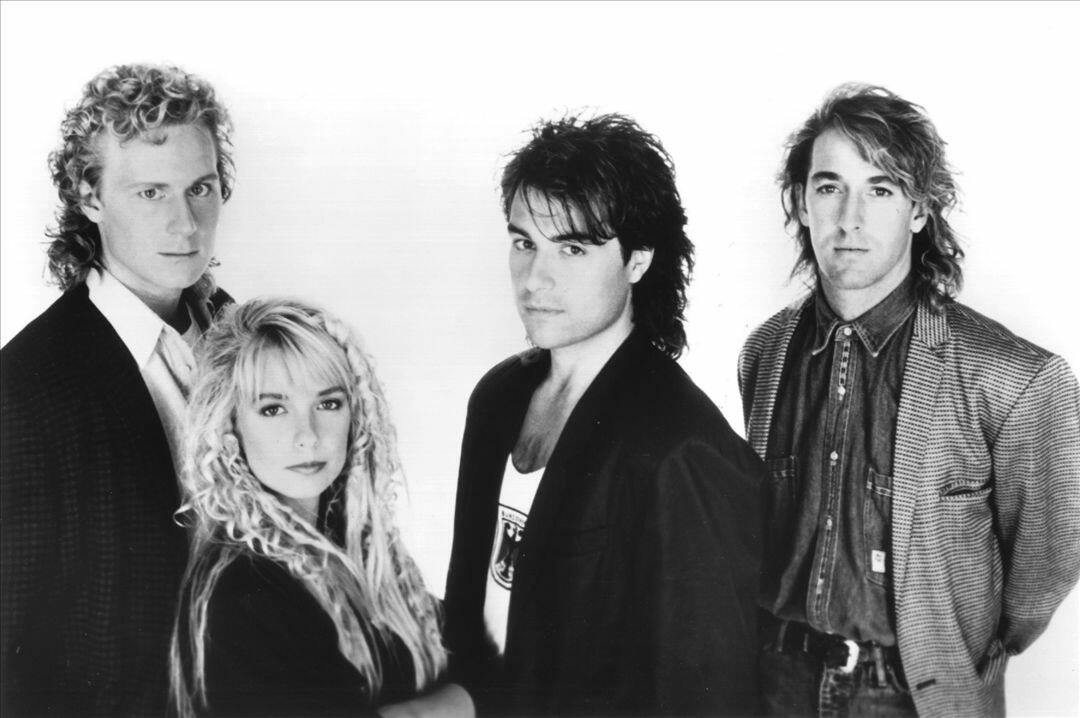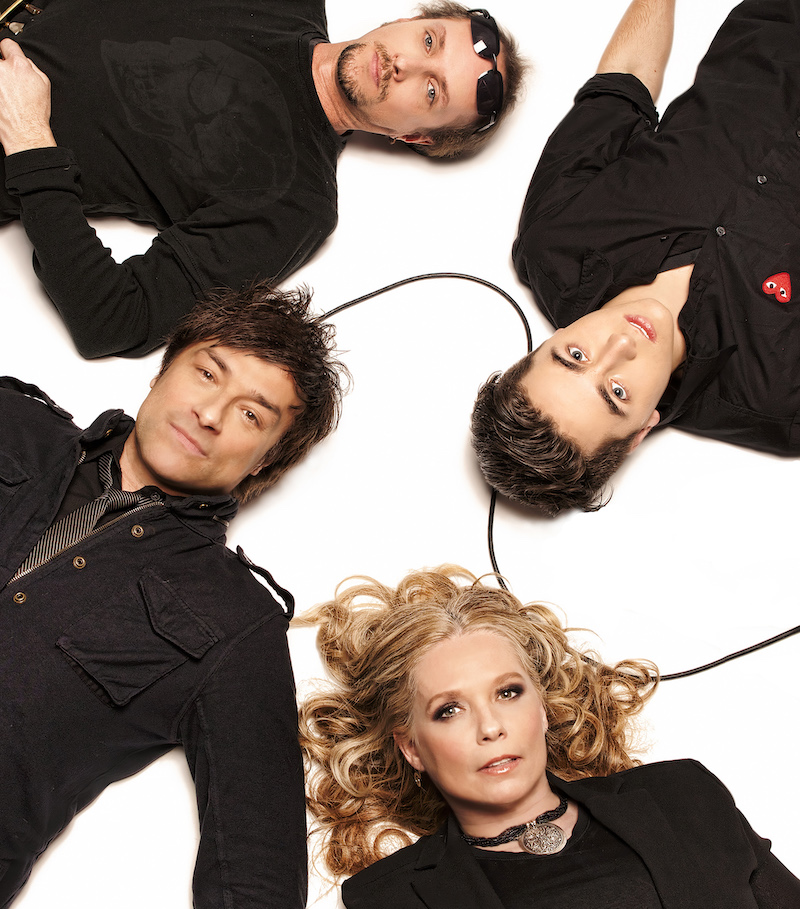 1979, brought high school teens together musically at Aldershot High School in Burlington, forming Spoons that originally featured Gord Deppe (songwriter, lead vocals, & guitar), Sandy Horne (songwriter, vocals, and bass), Brett Wickens (keyboards, synths), & Peter Shepherd on drums. Did you know that they chose their name by eating alphabet soup at Brett Wickens' home while tossing around potential names, they all stared at their spoons in unison, and "there was no turning back." In late 1979, Shepherd left the band & was replaced by Derrick Ross on drums from 1980-86. When Brett Wickens left, he was replaced by keyboardist Rob Preuss who performed from 1981-86, and did you know he was only fifteen when he joined Spoons. The band's first album, Stick Figure Neighbourhood, was released in 1981 and is notable for being one of the earliest new wave albums engineered by Daniel Lanois at his Grant Avenue studios. In 1982, they released their 2nd and breakthrough studio album, Arias and Symphonies, recorded at both Toronto's Sounds Interchange, & at London England's famous George Martin's Air Studios featuring Deppe, Horne, Preuss, & Ross that featured their top hits Nova Heart & Arias and Symphonies. This album would go on to be named 1 of the 20 Most Influential Albums of the '80s & their hit Nova Heart, was 1 of the Top 100 Singles of All Time in Canada. A little TV show called MuchMusic had also just launched back then, & Spoons were on the very 1st episode along with legends Duran Duran, Howard Jones, a new era of the video began. 1983, they unleashed their 3rd album, TalkBack, produced by Nile Rogers, followed up in 1984 by their 5-song two-sided hit EP "Tell No Lies" & "Romantic Traffic", also produced by Rogers. The upbeat "Tell No Lies" featured a more mainstream pop sound than was customary for Spoons; the song won a CASBY Award for best single. "Romantic Traffic" was a downtempo song with adult-oriented radio-friendly leanings that would become the group's most enduring hit. Both "Tell No Lies" & "Romantic Traffic" later found their way onto the soundtrack for the film Listen To The City, in which Sandy Horne was featured in a supporting role. However, Listen To The City was not a Spoons album, as it consisted largely of its soundtrack. In 1985, Spoons left their new wave imprint label Ready Records, & signed to the more rock-oriented Anthem Records label, and welcomed Bob Muir, former Virgin Records, & then Preuss & Ross left Spoons, they were replaced by Scott MacDonald (keyboards) & Steve Kendry (drums), respectively in 1986. Their single "Bridges Over Borders" from the same-named studio album marked a departure from their characteristic sound which showcased a harder rock orientation, as did later single "Rodeo". Both singles appeared on their 1986 Spoons album, Bridges Over Borders on Anthem Records. 1988, they followed up with LP Vertigo Tango which reunited the band with Arias & Symphonies producer John Punter, which was a partial return to the band's new wave roots, featuring once again Gordon Deppe: lead vocals/lead guitar, Sandy Horne: bass and vocals, Scott Macdonald: keyboards/vocals, & drummer Steve Kendry. In 1994, Spoons released their Collectible Spoons, followed in 2007 with their compilation album Unexpected Guest at a Cancelled Party with most of the songs recorded after Romantic Traffic & Tell No Lies, in a tiny, hidden away studio in Oakville, Ontario. In 2008, Spoons released their Limited Edition CD, followed by the 2011 release of their Static In Transmission which was their 1st album since 1988's Vertigo Tango. Check out Static In Transmission if you haven't yet, as they have SECRET CONTENT, all hidden in the artwork & in the CD are codes to unlock Secret Content. In addition to this, see if you can find the easter eggs hidden in the artwork:
An egyptian heiroglyph for the title of a previous Spoons album
Part of the lyrics to the chorus of a Spoons hit
The title of a Spoons hit which is half word / half symbol
Sandy's band nick-name from their touring days
The Death Star
A quote from Alexander Graham Bell
A quote from Brian Eno
The words "freedom" "peace" and "love"
According to Deppe, "the remaining songs were written in a six-month period in 2010 & roughly in the order they appear on the album. The album was recorded at Producer Jeff Carter's studio in Guelph, Ontario using the PreSonus recording system. The music video for the first single "You Light Up" was filmed in Toronto, Ontario."

2012 Nova Heart plus Arias and Symphonies 30th Anniversary, as well, in 2014 Tell No Lies Romantic Traffic 30th Anniversary CDs were released.

2019 Spoons' studio album New Day New World, is their 1st release in over eight years plus four tracks from New Day New World have been featured as video singles, directed by Peter Sacco, which has already won countless international awards.

In 2020, Spoons welcomes Scott MacDonald back on keys/vocals, then in 2021 they proudly released The Repeatable album, which is truly the best of Spoons that spans 4 decades and is remastered as a CD release with double vinyl as well. For Derrick Ross, Rob Preuss, Gord Deppe, & Sandy Horne — who went from hometown stages in Burlington to big-league gigs with the likes of The Police & Simple Minds — rewound 40 years of recordings reminding them that theirs is a legacy cultivated with the help of many hands. "Players who performed on each album change, depending on which original album they were on," Spoons note. Those on Repeatable include Scott Macdonald, Steve Kendry, Jeff Carter, Chris McNeil & Casey MQ all upon their 40th celebration.
November 12th, 2021, Spoons unleashed their most current masterpiece compilation style album of an entirely different cast of VIPs entitled, Echoes. This is truly a fitting name as Spoons welcomed the help of their legendary peers, who captured from around the world; from England and the USA to Australia and Canada, as they re-recorded Spoons hits for this album; featuring the likes of Clive Farrington (When In Rome), Christopher Anton (Information Society), Alan Frew (Glass Tiger), Gowan, The Box, Images In Vogue & the list goes on. Whether stripped down or pushed to the limit, these amazing artists perform our songs in their own undeniably personal, & sometimes very unexpected, way. Proceeds from the sale of Echoes will go to the Unison Fund, in support of the severely affected music industry in Canada, so incredibly hit hard by Covid.

Well into a decade & a half of the 21st century as notable household names, SPOONS have been trailblazing music troubadours 4 decades strong, who never ever stop ceasing to amaze. Their richly textured, infectious Spoons nostalgic sound union is guaranteed to excite all ages, as they continue to lead the adoration of new/younger generations who are appreciating the '80s resurgence, These truly impressive phenomenons are celebrating their monumental Ruby Anniversary spanning 40th years, cheers & congratulations!. Fans can now order & dive into their outstanding and mesmerizing in-depth catalog by visiting www.spoonsmusic.com so hurry, don't delay, get yours today! To truly capture SPOONS is like capturing an infinite measure, both a creative workbook & an authoritative musical reference. Their stage presence is profoundly moving & a pertinent one. Their perfected rhythm & supportive harmony, play a crucial role in defining the sound of the '80s & New Wave synth culture. Melodious & harmonious to the ear still engage & hold strong to their status as one of the most successful in the retro synth music industry & to see them live is like being held captive back in time with the pause button stuck. Can't wait to see what these innovative pioneering 80s synth talents bring in the future!